In addition to our commitment to building homes with green technologies that allow for more efficient use of energy and water, we began measuring our CO2 emissions in 2018 even though, we are not a CO2 emission-intensive industry.
We are a company deeply engaged in the fight against climate change, especially when it comes to contributing to a better quality of life for our communities. For this reason, we have developed our sustainability strategy, which generates the following environmental benefits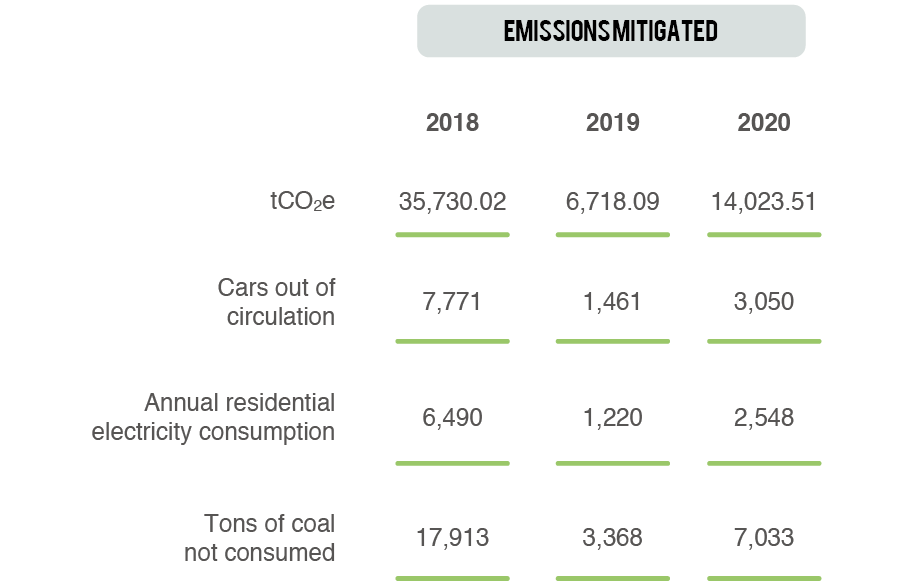 Starting in 2021, we will work towards incorporating new technologies in other business segments and aligning them with EDGE Certification practices.